While the real estate business has a great deal of profit, there are still some drawbacks from time to time. Diving in the real estate industry is indeed a risky attempt for both sellers and buyers. There are also different factors that can significantly affect them.
Ever since there are already common challenges of selling a house, but major problems keep on occurring as time goes by. The year 2020 already seems like it will be a tough one for sellers with increasing taxes, laws and restrictions. Besides, almost all people all over the world are now experiencing the COVID-19 pandemic crisis. 
Below are some of the common challenges of house-selling in 2020.
10 Common Struggles of Selling a House
Home Pricing
Pricing real estate is not as simple as you think, it's a science that takes experience and practice to master. Unfortunately, pricing a home for your real estate is one of the challenges that every homeowner is facing when selling.
A friendly reminder, do not overprice a home as it can lead to some huge consequences.  Remember that the price that a home enters the market is very crucial. Generally, an overpriced home entering the market will not receive many inquiries and showings.  There is a negative connotation about a home sitting on the market in a long period of time. The more it stays at the market, the more the buyers begin to wonder what is wrong with it.  
Therefore, put the right price for your home so from the beginning it can get lots of activity and showings. The first week or two it has been listed would possibly be sold in that time frame as well. Also, when it comes to pricing homes, better choose a top realtor who has the experience and mastered skills.
Maintenance and Repairs
The rule of the thumb is, make sure your house is in good condition before putting it on the market. Of course, no one will buy your house if it's not in good shape. Cleaning and covering-up its walls with a fresh coat of paint is a simple but nice move. Make sure that there are no damages and unrepair parts in your home. Just maintain a clean, repaired and polished appearance for every house showing. Complete all home repairs before you begin to market it to attract more buyers.
Crowded Market
A crowded market place is also some of the common challenges that you may encounter while selling a house. Selling your home when the market is already full of existing houses, new construction and foreclosed homes are indeed challenging. A greater selection of housing can cause big competition among sellers which in turn drives housing prices down. Remember, fewer homes mean less competition. If you are planning to sell it, better choose the time when there is little competition in the market. In this situation, buyers may be willing to pay a higher price on a home to get it.
Declining of Active Buyers
We all know that all people all over the world are suffering from coronavirus pandemic. This has a major impact on real estate as well. Everyone is keeping and saving money for the most important things like food, medicine and clothes. This results in declining active buyers in the real estate industry. Aside from this, there is also lesser demand in the market due to the new tax plan. 
A tougher road is ahead for everyone who sells houses for a living, this year. However, sellers must remain alert and determined to persevere through these tough times,
Local Real Estate Market Conditions
Before selling your home or signing an agreement with a real estate broker you need to consider the market conditions. The local real estate market conditions play a huge role in whether a home sells or not.  Before selling your home consider first those local real estate market challenges.
Sustainability In Houses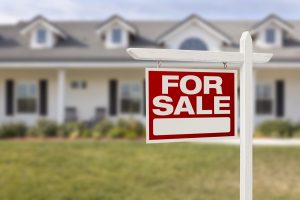 Since the world faces several natural disasters and threats of climate change, more communities are aiming for house sustainability. Authorities are implementing energy regulations and policies and overseeing sustainability efforts to prepare for the intermittent environmental conditions.
This may pose a problem to real estate developers as real estate agents are selling their properties. This may possibly slow down projects or even an individual house construction. More so, it creates more legal problems in the process of selling a house.
Finding the Best Realtor/Real Estate Broker
When homeowners sell their homes, they put one of their largest assets on the line. One of these is, finding the right real estate broker, who can make the house selling experience less stressful. However, the requirements for real estate licensure vary among states. Real estate agents can become certified in only specific areas of the market with additional general education and training. Remember to choose the agent that offers a comprehensive marketing strategy and has a history of success in the field.
To get a prospective ideal real estate agent, you can ask them the following questions: 
What are your work experience and knowledge of the area? 

Do you belong to the Multiple Listing Service (MLS)

How many homes have you listed and sold? 

How much is your commission? 
Rates and Prices Increases
Rates and prices are always possible to increase at any time of the year. An increase in rates and pricing can undoubtedly affect the real estate industry. This will also cause a big impact on real estate agents or regular homeowners, planning to sell their houses.
Moreover, selling houses to millennial first-time homebuyers will be a taxing task. First-time homebuyers may struggle in this situation since house prices are high and mortgage rates may continue to increase.
Selling at a Loss
Selling your primary home at a loss may be eligible to write off the loss as a tax deduction. This is applicable if you lost your home to foreclosure or you reduced your mortgage through a refinance. The IRS sees foreclosure relief as income since you are no longer on the hook for the debt. However, tax laws exclude a portion of forgiven debt from being counted as income, so consult with a qualified accountant. This is recommended to ensure that you will not hit bigger than you have to when selling at a loss.
Passing Inspections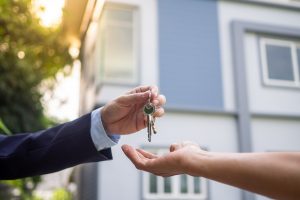 Most of the frequently asked question from home buyers is whether or not they are able to have inspections. For sure, buyers are entitled to have multiple types of inspections such as general home inspections, pest inspections, etc. With that being said, the top challenge that every home seller's facing is passing buyers inspections.  
One good way to overcome this "passing of inspection" is by having a pre-listing inspection. This gives a seller the opportunity to correct the items that a home inspector finds. Eventually, the homeowner can eliminate it next time when another potential buyer visits the house.  
Key Takeaways
When selling a house, you can possibly encounter different types of challenges so you better equip yourself with enough knowledge. Having proper knowledge about selling a house can make a world of difference. Although some of the real estate challenges are beyond homeowners' control, still many of them are under control and manageable. The abovementioned top 10 challenges are the most common challenges that every seller may encounter. However, remember that not all real estate transactions are the same, so other challenges are possible to happen.
If you are looking for a real estate broker in Toronto, you may visit Fine Homes Real Estate. Contact us today to make an appointment with our experts. Call us at 647-490-4555 or email us at info@finehomesrealestate.ca. Our real estate team is offering maximum value and income on investment properties.