High demand for people looking for rentals and a low supply of rentals creates a surge in rental prices. If you are a rental listing owner, you want to secure your rent price as the allowed yearly rent increase is only 2.2%. 
According to Toronto Regional Real Estate Board or TREBHome, the current total number of apartment rentals in Toronto raised to 11.8% as compared to last year. This is due to the significant growth of job interest across the number of different sectors in GTA, in 2019. As the population increases the number of occupants/people who need a place to live also increases. As a result,  the growth in condominium apartment rental transactions creates a surge as well.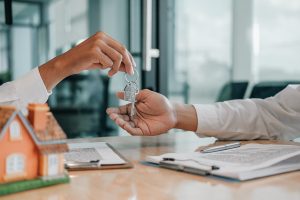 While the total number of Average 1-bedroom apartment rentals obtained a minimal raise of 3.1% compared to last year. For the total new listings in Toronto, the total percentage significantly raised by 35.6% in 2019. The apartment rental market progressively grows throughout 2019 due to the big number of condominium apartment investor-owners. They had a huge number of units listing in response to extremely strong average rent growth in 2018 and 2019. As a result, the average rent increased moderating closer to the rate of inflation.
If you want to see the actual breakdown of the percentage of stats infographic, you can visit TREBHom – Rental Market Report: Quick Overview.
Planning to rent a house or a condo in Toronto is not as easy as you think. You need to consider a lot of important factors because the house listing market competition in Toronto is very tight. But don't worry because we are here to give you some tips on how to rent a house or a condo in Toronto, Canada.
Renting Options: Is it Better to Rent a House or a Condo?
If you are planning to rent a property in Toronto, you have three main options to choose from.
Apartment Buildings
Most commonly, these buildings are owned and managed by one company instead of a bunch of individual owners. In the downtown of Toronto, apartment buildings are not as numerous as you might think. There are only a few new apartment buildings built in the last few decades. But as of today, we have seen an increase in rental building construction. We are sure that there are still some quality buildings out there that periodically have room vacancies.
Condominium
Unlike the two places mentioned above, condos are easy to locate in Toronto. Toronto has a lot of condominiums, and most of them are owned by investors who rent them out. If you rent a condo, it allows you to take advantage of some of the city's best locations. Aside from that, you have access to many amenities like pools, gyms, concierge services and party rooms. Plus, condos are usually close to TTC transit. If you decide to rent a condo, you are directly renting from the suite owner. However, you are required to follow the condominium's rules.
Houses
Due to the increasing number of people wanting to live downtown, many Toronto home-owners have converted part of their home into an apartment. Most of these are basement apartments, while some houses have been converted into several apartments. The major benefit of renting a house is the opportunity to live in a residential neighbourhood. Plus, you have access to private outdoor space and sometimes even parking space.
Some of the Frequent Questions About Renting a House or Condo in Toronto
What Do You Need in Order to Start the Process?
If you are planning to get a rental in Toronto, it's recommended to find a good real estate agent, first. A real estate agent who is knowledgeable of your rights as a tenant and who can represent and negotiate well.
In most cases, landlords prefer tenants who are under the custody of a real estate agent. The main reason is, real estate agents can pre-qualify the tenants which means tenants from them have better profiles. As a result, you have a much better chance and quick time to get the property that you desire.
Furthermore, most listings, particularly close to transit and downtown are part of a really tough market. Besides, the vacancy rate where most people want to live is below zero. When a new listing comes up, there is always a big market competition. For that reason, you need to know important things and you need to prepare yourself. But what we recommend is to find a good real estate agent, who can guide you.
Does a Tenant Need to Pay for Getting a Realtor?
Basically, a tenant does not need to pay the real estate agent. Why? Because it is the landlord or listing owners who are responsible for paying the realtors. All the fees are paid by the landlords, not the tenants. 
As a matter of fact, approximately 93 percent of landlords or homeowners are working with a real estate agent. In many cases, hiring a real estate agent is absolutely one of the best interests of every homeowner.
If you are asking how realtors are being paid, then here is the answer. Real estate agents are paid through a commission, which represents a certain percentage of the sale. Therefore, if the landlord works with an agent, the latter will receive a certain percentage. 
What Do You Need to Prepare to Pass the Qualification?
Call a real estate agent to discuss the listing.
Calling the agent to discuss the property is all about getting to know the agent and the agent getting to know you. When the real estate agent has enough time to know you, they're more likely to look at your profile. More chances that you will get the listing.
You need to provide all the relevant documents in order to qualify.
You need to prepare the following documents for your rental application:
Reference letters

Pet references (if applicable)

Proof of income (recent payslips, bank statements, tax return)

Letter of employment (if you're starting a new job)

Valid ID (passport, citizenship certificate, driver's licence, Medicare card, utility bills)

Resume of your rental/employment history

Deposit/rental ledger (summary of your rental payment history)

Cover letter

Completed rental application (please see attached)

Credit report from – Equifax or creditcarma
What Utilities You are Responsible for in Renting a Property? 
Townhouse
In a freehold house or a townhouse, the tenant is responsible for electricity, water, cooking gas and even the internet bill.
Condominium
In most condominiums, the tenant is responsible for water and hydro only.
Apartments
For apartments, the tenant is responsible for electricity, air conditioning, water, heat, cooking gas, internet and even cable. 
Are pets allowed? 
Landlords terminate the lease agreement for bringing your pet while you are leasing. However, they can refuse to give you the property while you're still applying for it. If you are planning to rent a condo, the condominium rules take precedence over the Residential Tenancies Act. In this case, if the condo doesn't allow pets they may evict you. Although, there are still many condos that allow pets up to a certain weight. Not unless it's a service pet there might be some exclusions.
Key Takeaways
If you are planning to rent a house or a condo in Toronto, you need to consider some important things. Renting a listing property in Toronto is quite a hard game to do. Most especially if you have less knowledge on how to rent a house or a condominium unit. It is best recommended to get a real estate agent who can assist you with the rental application in Toronto.
In Fine Homes Real Estate, we provide the personal attention needed to make your home, condominium or apartment renting, buying, selling successful and easy. You can contact us today if you still have some questions in mind.