Vaughan is a rapidly growing city in Ontario, Canada, which is full of innovative people who make up the community. When you live in an urban epicentre like this city, you really are living a sweet life. In the city of Vaughan, there is a so-called Abeja District Condos.
The neighbourhood surrounding of Abeja Condos can bring you delight as it is diverse and full of life. The first phase of the Abeja District is consisting of 3 high-rise condo towers of mixed-use. It has been said that more towers will be added in the next phases of development. The façade of the Abeja Condos is contemporary with lighter shades of grays and browns giving it a chic look.
The total planned units for the condo are 824 units. These units include 475 1-bedroom, 273 2-bedroom, and 67 3-bedroom suites. Those three condo towers will have a shared podium in which there will be amenities and retail spaces for the residents. A daycare centre will be built in the podium as well. The condo will have four levels of underground parking and a shared courtyard as well. Of course, there are also amenities for the residents. These amenities include a lounge, an indoor pool, BQ area, party room, dining room, games room, theatre, and more.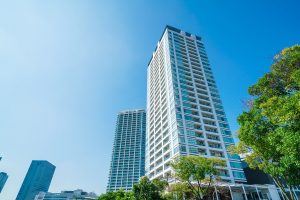 Since this condominium is still under preconstruction, we know that many real estate investors are waiting for its total construction. With these, more investors or a simple family looking for a new home, competition is really high. But worry not because Fine Homes Real Estate is here to help you with regards to real estate matters. 
Investing in real estate is easier with Fine Homes Real Estate. Whether you need help finding income property for sale or you need asset management experts, we have solutions for you.
What is Abeja Condos?
Abeja District Condos is a newly developed condo by Cortel Group. It is currently under preconstruction at 2901 Rutherford Rd, Vaughan, ON L4K 5P1. Abeja District Condos has three towers of 30, 25 & 26 storeys with a total of 824-units. Abeja District is designed by Quadrangle and will have a mix of 1-bed, 2-bed & 3-bed units. 
Abeja Condo tower is located at the major intersection of Rutherford Rd & Jane St. The said condominiums are ready for occupancy in the year 2025, as estimated. 
Abeja District was inspired by Barcelona's beautiful neighbourhoods and the way they are formed. Whereas, its name was chosen to inspire the entire community. 
Abeja Condos Builder
The name behind Abeja District, Cortel Group is a family-run collective of dynamic, diverse and successful businesses. They build commercial and residential communities in Toronto, its neighbouring cities, and even across the province. With over 45 years of experience, they already have expertise in high-rise and low-rise development. They also have skills and expertise in construction management, project management and land development.
Cortel Group develops complete and advanced communities. They build outstanding, livable neighbourhoods with green space, recreation, shopping, services and transportation that all people need. Cortel Group cares more about the environment. They use the latest technology but with sustainable materials to build innovative communities that protect nature. Their partners are Greenland Group of Companies, Lake Simcoe Region Conservation Authority (LSRCA), and the University of Guelph. Their partners also help them in creating communities with little or less footprint as possible. Together, they work towards nutrient load elimination from uncontrolled headwater areas, flood reduction, pond management ann creek rehabilitation. 
Abeja District Location
Abeja Condos is at the top location in Vaughan. It is close to many lifestyle amenities as well. With just a very short walk, you can already reach Vaughan Mills shopping mall with top brand retail stores. Many more stores are also within walking distance or a short drive far aside from Vaughan Mills shopping mall. There are also ample entertainments close by, like Reptilia Vaughan, Canada's Wonderland, Legoland Discovery Centre and Canada Corals Inc. aquarium. 
If you are looking for supermarkets for your daily needs, you just need to walk around it. There are also sports and leisure places like Sports Village and Sky Zone which are only close to home. There are also many good schools and learning centres in the area. Some schools nearby are Maple High School, The Hill Academy, Merriam School of Music, and St. Joan of Arc Catholic High School. For relaxation needs, there's the lovely Boyd Conservation Park and Kortright Centre for Conservation. 
If you are a golf lover, you will love the place, a number of golf clubs are within easy reach. Abeja Condos is a perfect investment opportunity for homebuyers, as it has many amenities close to home.
Top 5 Reasons to Live at Abeja District Condos Tower in Vaughan
Around Vaughan Metropolitan Centre
The new downtown core, the centre of the city is being built up around Vaughan Metropolitan Centre. Abeja Condos Tower is located just minutes away from this exciting new downtown core neighbourhood. The area is quickly building up and being developed together with all new residential and commercial buildings. Thus, living her is a great opportunity for end-users and investors.
Lots of Transit Services Options
Vaughan city is serviced by both YRT and VIVA transit services. You can easily and conveniently access the bus routes as it is just a few steps away from Abeja Condos. Also, riders can drive seamlessly throughout the region. They can easily connect to the Vaughan Metropolitan Centre subway station or one of two GO stations within the city. 
Surrounded by Lifestyle Amenities
Abeja Condos Tower is located near some of Vaughan's huge and best lifestyle amenities and entertainments. Both Canada's Wonderland and Vaughan Mills Shopping Centre are within walking distance only from home. The area also has plenty of dining options to choose from, as well.
Education Options
Aside from looking for various amenities when purchasing a house, researching the area and surrounding schools is also very important. The city of Vaughan and the area surrounding Abeja Condos Tower have some province's top-ranking public and private schools. Moreover, post-secondary students are also within the Vaughan Metropolitan Centre subway. These are just a couple of stops away from York University and Seneca at York.
Easy Access in Highways
The city of Vaughan and the area surrounding Abeja Condos Tower is highly connected to motorists. Highway 400 is just located down the street, which makes the travel seamless throughout the region. Residents in Vaughan can conveniently travel North to Cottage Country and South to Toronto in just 40 minutes or below.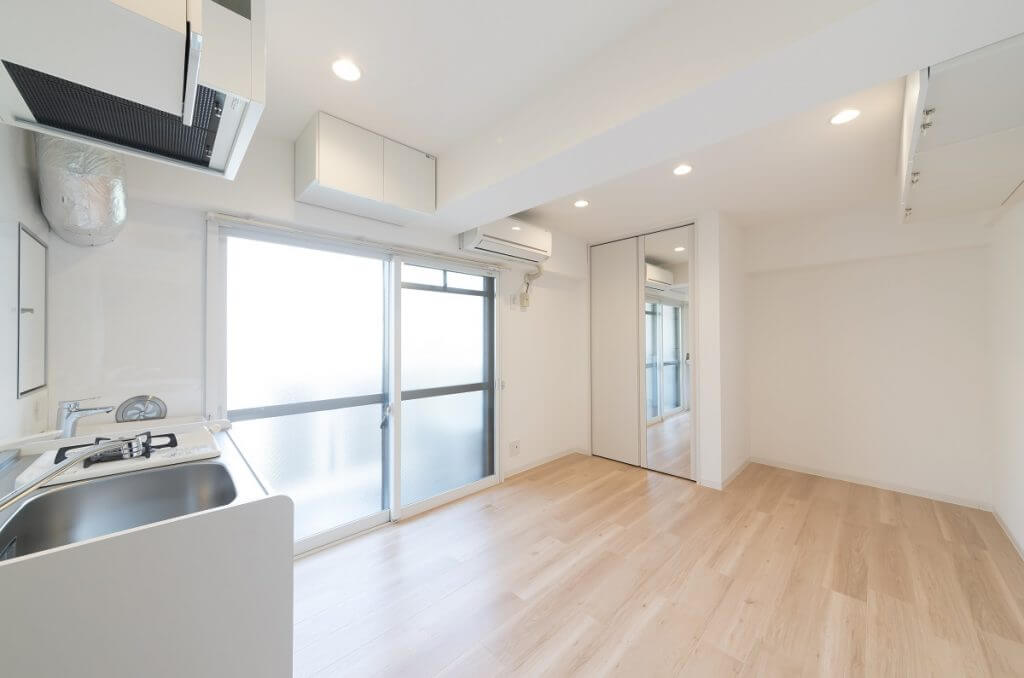 Final Thoughts
Choosing the right place either to move out or for real estate investment is a bit challenging. As to real estate investors, this is way more challenging and tricky. But as long as you partner with an excellent real estate company, you can be sure to get the best deals. To real estate investors, you are sure to have sustained growth of assets for getting the best real estate investment company. 
Fine Homes Real Estate is the leading real estate investment company in Toronto. we offer maximum value and income on investment properties. If you are interested to book an appointment with our real estate experts, you can call us at 647-490-4555. You can also send us an email at info@finehomesrealestate.ca