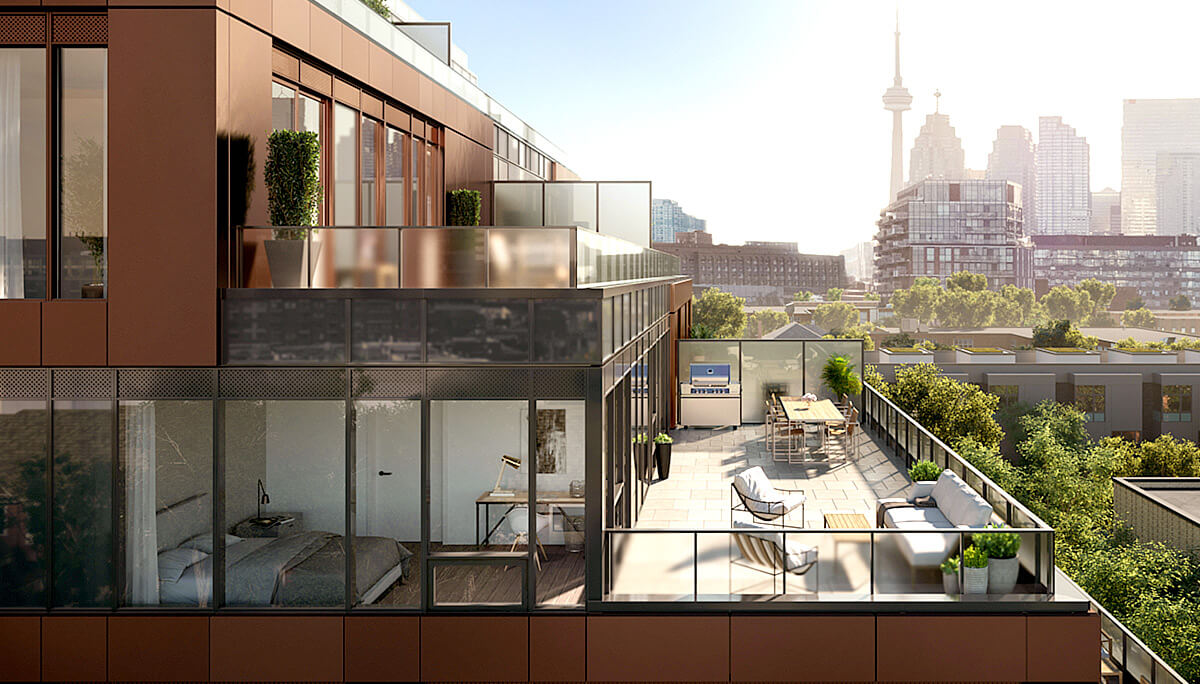 28 Eastern Avenue is a new condominium development currently in preconstruction that promises deluxe living at a convenient spot close to the city's downtown core. Once completed, the alluring building that boasts breathtaking views and impeccable features designed by world renowned architects will offer quality community living that is second to none.
Sitting at the corner of Cherry Street and Front Street East in Toronto, 28 Eastern condos offers a plethora of advantages and conveniences.
The architects responsible for masterfully designing this luxurious living space are Teeple Architects, Landscape Alexander Budrevics & Associates, known for meticulous work. Matching the condo's exterior glory is the impeccable interior design work by Truong Ly Design, which amplifies the building's beauty with a befitting flare of class and lavish style.
Ascending 12 storeys, 28 Eastern Avenue offers 379 suites ranging from 460 – 1340 square feet, with 57 floor plans available. With a minimum of 20 percent deposit, you can make 28 Eastern Avenue home to you and your family. With preconstruction plans underway, the expected occupancy for 28 Eastern Avenue is Summer 2024.
28 Eastern Avenue's amenities include:
Barbeques
On-site Car Share
24-Hour Conceirge
Courtyard Terrace with Private Outdoor Workpods
Bicycle Repair Station
Fitness Studio
Billiards Room
Sculpture Garden
Lobby
Media Lounge
Family Room
Co-working Space
Conference Room
Party Room
Pet Spa
Dog Run
Parcel Storage
Dedicated Bicycle Storage Rooms
Rooftop Terrace with Sundeck
Features & Finishes
High ceilings – our principal rooms have ceilings that ascend to heights of up to 9 feet and compliment the interior magnificence of each room.
Contemporary trim package – this decorative trim style dresses up your wall and ceiling and adds a nice finish to each room.
Custom-designed modern European style cabinetry – intricately crafted to bring out the finest detail in each piece.
Full depth built-in pantry to optimize kitchen storage – provides ample storage for food items without consuming too much of your kitchen space.
Integrated panel ready fridge and dishwasher – premium appliances are installed and ready for use.
Induction cooktop, stainless steel wall oven and over the range microwave oven – each unit comes equipped with top-of-the-line kitchen appliances.
Upgraded kitchen soft close door and drawer system – preserves the condition of your door and drawer system.
Engineered quartz kitchen countertops – gives a smooth appealing finish to your kitchen at no expense to the environment.
Wide single plank designer-selected flooring throughout – draws attention to pristine flooring designed to accentuate the room in a uniform pattern.
Thermally insulated energy efficient windows – helps keep your energy costs at a minimum. In addition, an in-suite energy recovery ventilation system is provided for improved indoor air quality and energy savings.
Modern porcelain floor and wall tiles in bathroom(s) – known for its durability and high resistance to stain, scratch, fire and moisture, porcelain offers great advantages.
Custom-designed vanity cabinets with modern countertop and integrated basin – these impeccably designed fixtures enhance your bathroom and transform it into a luxurious space, complete with sleek chrome finish faucets.
28 Eastern Condos Specs
| | |
| --- | --- |
| Number of Storeys | |
| Total Number of Suites | |
| Suites Starting Floor | |
| Number of Suites/Floor | |
| Floor Plans | |
| Suite Size Range | |
| Ceiling Height | |
| Price / sq ft from | |
| Parking Price | |
| Locker Price | |
| Architects | |
| Interior Designer | |
Important Dates
| | |
| --- | --- |
| Est. Occupancy | |
| VIP Launch | |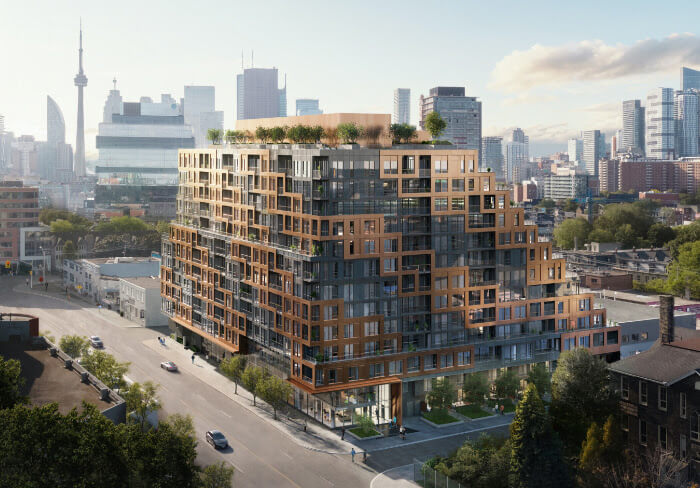 About Alterra Group Building Company
Alterra Group prides itself in building condominiums that greatly exceed the expectations many condos offer. It's more than just building a development that Torontonians can call home. As a leading developer, they are intentionally about creating communities that draw families to the heart of the city and various other locations in the GTA. With every development project, Alterra Group relies on over 40 years of experience in construction to build magnificent condos that bring an enhanced meaning to the word "home."
What sets them apart from other developers in the region is their commitment to adhering to the highest levels of quality when it comes to design and construction. Understanding the various elements and complexities that contribute to quality living have been one of the reasons behind their success as an exceptional developer. From preconstruction to completion, Alterra's team of engineers and architects work diligently to ensure a seamless construction process.
Alterra has an impressive portfolio of award-winning condominiums and takes every effort to maintain the standard of excellence it established from the very first development project. And with each development project, Alterra solidifies its legacy and dedication to erecting top-notch, immaculate properties like 28 Eastern Avenue in neighbourhoods across the GTA.
Contact Us Today
28 Eastern Avenue as Great Investment
28 Eastern Avenue offers quality living for all types of families with children of all ages. Its family-friendly environment and close proximity to various school including post-secondary schools like George Brown College and Ryerson University are a valuable asset and make 28 Eastern Avenue a worthwhile investment.
Modern families recognize that a home should provide more than just a place to live within four walls. Close proximity to key areas that are essential to enhancing the quality of life is very important when determining a great area to call home.
The decision to establish 28 Easton Avenue at this location of choice was to make sure that every aspect of a family's life is enhanced simply by choosing to live at 28 Eastern Avenue.
Contact Us Today